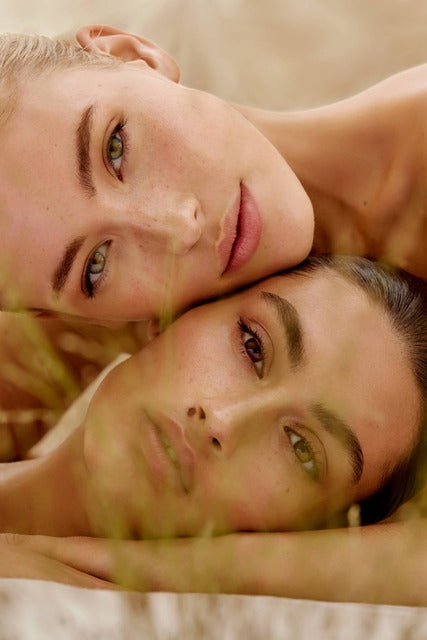 WHO WE ARE.
As a Stuttgart start-up, we offer innovative cosmetic treatments and our own purely plant-based hair care recipes. Our hair & eyebrow treatments are carried out gently with a needling device and are suitable for women and men who suffer from thinning or falling out eyebrows or hair.
Costhetic has been around since 2018. My husband, Thomas Bryant, and I, Dilan Bryant, are the founders of Costhetic. I, Dilan, come from the medical field and work as a study coordinator at the University Hospital in Tübingen. After suffering from psoriasis on the scalp for a long time in the past and various cortisone treatments not helping me, I decided to develop my own product that will help me in the long term.
In 2019, after several months of testing and after close discussions with doctors and chemists, we launched our own care serum - the Costhetic Hair & Brow Growth Serum. At the same time, we looked at the topic of "eyebrow problems" and came across the "vitamin brows" treatment. After our Costhetic Brows treatment was a complete success, we extended the treatment to the scalp hair - and it works. The Costhetic Hair treatment now helps many of our customers in the fight against hair loss. The secret of success remains our Cth. Hair & Brow Growth Serum. We use it for our Costhetic hair and eyebrow treatments and recommend it to everyone for regular care at home.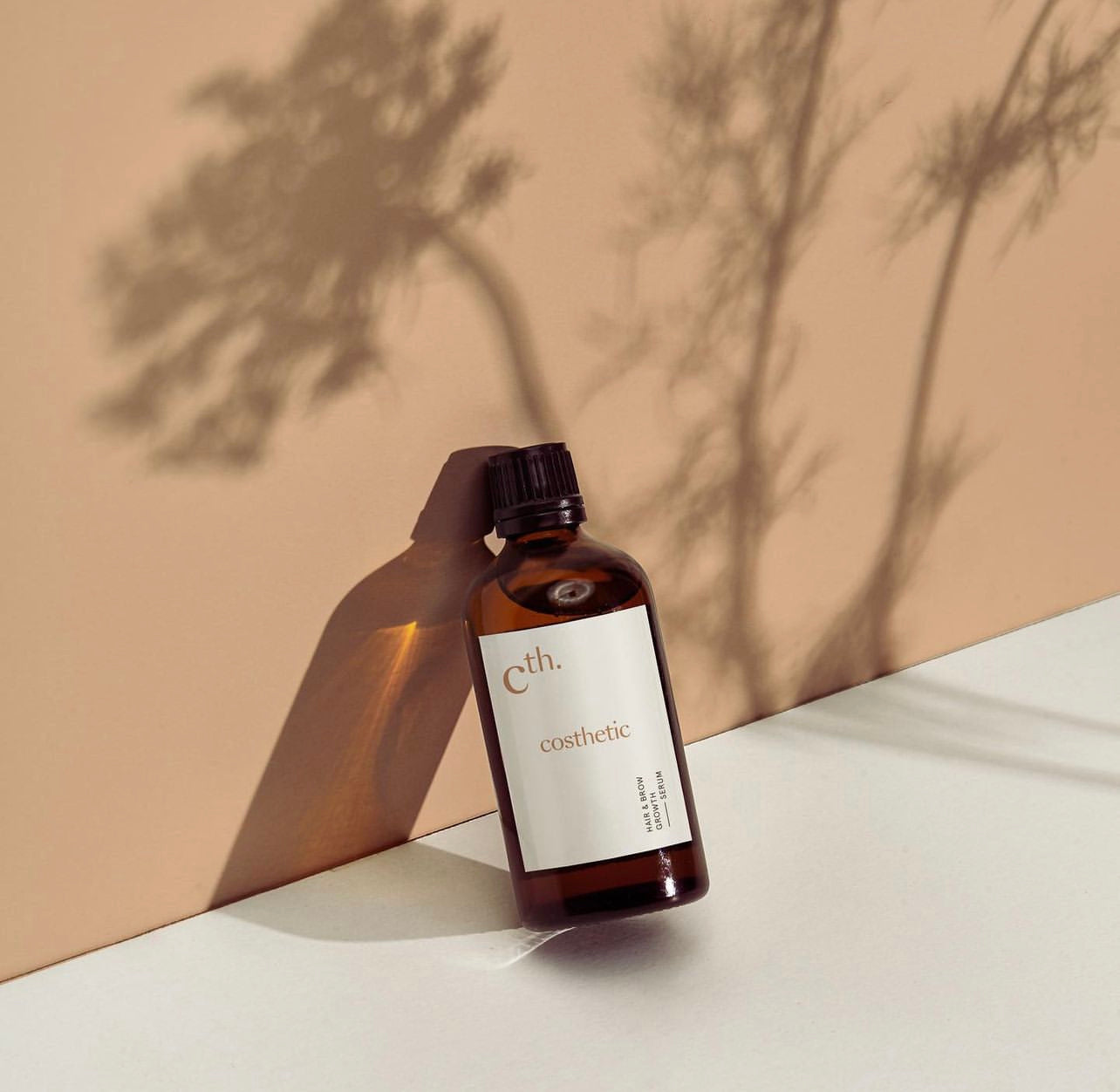 THE CTH. HAIR & BROW OIL
In our special treatments we work with our specially developed serum, the Costhetic Hair & Brow Serum. A highly effective serum based on a variety of purely vegetable oils. This unique active ingredient complex of minerals, vitamins and important enzymes stimulates the balance on the scalp. The motto of costhetic is that only a healthy scalp can also produce healthy hair, which is why we concentrate on the respective problem during treatment, whether it is a greasy scalp or hair loss, we have already been able to help many of our customers with our therapeutic approach. Our vegan serum consists of pure essential oils and is therefore free of alcohol, sulfates, parabens, PEG solutions and microplastics. Essential oils strengthen weak and thinning hair, nourish and stimulate hair follicles to support hair growth. Our Cth. Serum stimulates cell activity in the hair roots and accelerates hair and eyebrow growth. At the same time, it supports the formation of stable and strong hair.
Partner Studios